As an IT instructor who's taught tens of thousands of students over the years, I often find that my students are looking to specialize in a specific IT area, which is good, and then again, it isn't. Let me explain.
We Don't Operate in a Vacuum
Whether you choose to specialize in network administration, cloud computing, Cybersecurity, systems administration, IT project management, enterprise architecture (EA), applications development, or one of the many other IT specialties, you'll find that your role often doesn't operate in a vacuum. For example, a network engineer typically needs to also understand IT project management, EA fundamentals, and many other aspects of IT.
Browsing a few network engineer posting on Indeed.com, here's a list of some of the required qualifications, in addition to network engineering:
Active Directory
Enterprise Architecture
IT Project Management
Risk Management
Linux
DevOps
Python
Strong Communication Skills
While network engineers specialize in networking, they also need to be skilled in many other aspects of IT. And it's not just network engineers; just about every specialty requires you to have knowledge in many other aspects of IT.
All-in-One IT Jobs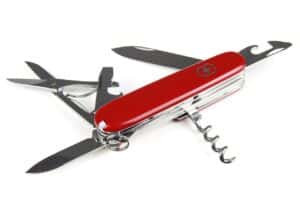 You'll often find that many IT jobs require you to be the singular IT person who performs just about all of the IT functions for a business or department, where you're the go-to person for all of a business's IT needs, i.e., an organization's IT swiss army knife. This is most common in small-to-medium-sized businesses, but you'll also find it in larger organizations as well. I'll give you a couple of examples.
My first true IT job was working for a very small Internet Service Provider (ISP) and web hosting company that also provided contract-based desktop support. We supported a biotech company in the same business park with around 100 employees. They had one IT person named Butch that they dubbed their IT manager, and us, which was me. Between Butch and I, we were responsible for everything, from their network and PBX phones to their servers. We were true IT jack of all trades because we had to be.
Another example is when I worked for the Psychology department at U.C. Davis, right after graduating with my Bachelor's degree. I was hired on to provide IT support but ended up being tasked with doing just about everything. We were a team of three, and we were responsible for the entire department, which included the faculty, business staff, and students. The department spanned a three-story building and a couple of annex buildings, including lecture classrooms and teaching labs, business staff offices, faculty offices and research labs, and graduate student offices. It was quite large. The university managed the backbone network, but everything else was our responsibility. I provided desktop support, network support, Active Directory Systems administration, database administration, web application development, file server administration, IT hardware procurement, and many other roles over the years working there…with the title of a lowly IT specialist earning less than $40,000 per a year.
The Morale of the Story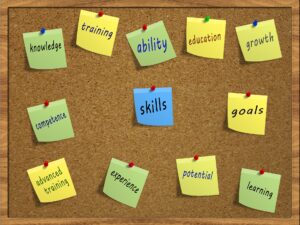 You really do need to be a jack of all trades in the world of IT. Sometimes you'll be required to do just about everything for an organization, and other times, you'll need various skillsets for when the need arises from time to time. And your goal is to be prepared when that need arises.
So, as you learn IT, always remember to be well-rounded and don't pigeonhole yourself into just one specialty by not complementing it with other IT skillsets. The best and most successful people in IT are very well-rounding in what they know and can do. Furthermore, a varied skillset also makes you more marketable than other potential candidates.
A Parting Exercise for You
I highly encourage you to use Indeed.com or a similar job posting site as a means to learn what prospective employers are looking for. If you want to work in Cybersecurity, search for Cybersecurity jobs, browse the job posting, and make a list of the desired qualifications. In all honesty, this is the best way to identify what you need to know to get hired because it's what the HR department and hiring manager are looking for.