The Move to the Cloud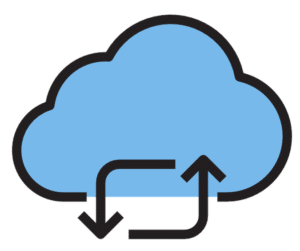 Businesses are constantly evolving, adapting in a competitive marketplace, looking to utilize the latest trend to give them a competitive edge over their competitors. That's where cloud computing comes in. Migrating to the cloud has generated a lot of attention over the past several years as it appears to be the answer to help cut operational costs while also allowing companies to innovate with the latest and modern technology at the same time. Capitalizing on this technological breakthrough requires strategic planning, especially for traditional organizations, who need assistance with migrating to the cloud. This is the exact reason why cloud computing is such a hot topic in IT in 2021, and why you need to know it…at least the fundamentals of cloud computing.
Cloud Service Models
When it comes to cloud computing, there are three fundamentals service models that you should know.
Software as a Service (SaaS)
This is the most basic form of a cloud service. It replaces installed software applications in our computers with web-based alternative solutions, such as Google Gmail for email or Canva for editing. SaaS applications require zero installation and are managed by the service provider. You simply connect your end-device to the Internet, log into the service provider's website and use the software from your browser.
Infrastructure as a Service (IaaS)
With IaaS, things get a bit more involved, where you're essentially renting servers from a cloud provider for your use. Say you want to host a web server, but you don't want to have to purchase and set up a new server on-premise, then you can use IaaS to lease a web server from a cloud provider.
IaaS allows you to do so with just a few clicks at a minimal cost without having to procure a server, deal with data center costs and underlying network costs. You only pay for the usage of the servers and associated ongoing maintenance, which is typically a fraction of the cost of having your own server on-premise. Due to economies of scale and the magic of virtualization, IaaS, the go-to solution for most when it comes to web hosting.
Platform as a Service (PaaS)
PaaS is a service wherein hardware and software tools are utilized to develop certain functionalities for different needs and organizations. Think of PaaS as a complete development and deployment environment in the cloud, where all the resources you need to develop applications are available at your fingertips at a fraction of the cost of having to set everything up on-premise. PaaS is primarily used by developers to create customizable software.
The Why?
With all the hype and positive business outcomes cloud computing brings, the demand for IT professionals with cloud expertise and certifications is growing day by day. All this seems to indicate the apparent direction in which the industry is moving – to the cloud. Companies are looking to innovate, why at the same time cut costs, which cloud computing allows them to do so. By utilizing the cloud, companies no longer have to worry about managing on-premise data centers and servers and associated installed applications because that's the cloud service provider's responsibility. That's why there's never been a better time to get in the cloud – companies need cloud subject matter experts (SMEs) to help with the migration and management of their cloud services.
Luckily for you, there's a lot of certifications that'll help you grow your career in the cloud computing space.
Platform Specific Certifications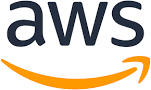 Amazon Web Services (AWS) is considered to be the market leader in cloud computing. As a pioneer and the one who holds the biggest market share, this would be a good place to start due to the number of available opportunities.

Microsoft is considered to be a close challenger of AWS. With that said, many companies and solution providers are using Azure for their cloud computing needs. With this certification, you'll be able to design, implement, and monitor Azure solutions with the guidance of an Azure Solutions Architect – Professional.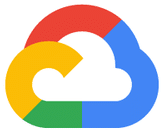 One of the giants in the Cloud Computing space is Google, so it makes sense to consider this certification. Machine learning services are some of the Google Cloud platform's strengths, a trend where businesses are exploring now.

Oracle, which is considered to be a major player as well, has its version of certifications for the Oracle Cloud Infrastructure line. This certification examines your skills in your familiarity with Oracle's cloud computing services.
Vendor Neutral Certifications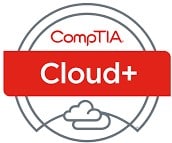 If you're looking for multi-vendor skills related to cloud computing, the CompTIA Cloud+ is for you. It equips you with knowledge of general cloud computing concepts, such as infrastructure, databases, workflows, and various cloud-based systems. While not required, CompTIA does recommend that candidates have the CompTIA Network+ and/or Server+ certifications.
Conclusion
Though certifications don't equate to job qualification right away, you can use the knowledge and experience gained to be able to stand out from other job candidates, demand a bigger paycheck, and be more marketable to more employers. Cloud is the future, well actually, it's already here, and it's not going anywhere, so it's important to invest in your IT future and career.