My students often ask me what the best entry-level IT certifications are to help kickstart their career in information technology, and the answer isn't always that simple. More often than not, my answer is, "It depends." It depends greatly on what you want to specialize in. Do you want to become a network engineer? Are you interested in cloud computing? Are you seeking a career in cybersecurity? Based on your career goals, so should your IT certification goals. So, rather than try to provide you a comprehensive list of entry-level IT certifications, I'll discuss the ones I think are the best for beginners in several of the more prominent IT specialties.
Starting off in Helpdesk and Desktop Support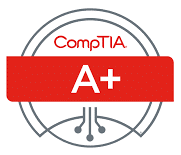 If you're starting off in helpdesk and desktop support, the CompTIA A+ is the recommended starting point certification, that's a very well-rounded and comprehensive certification. It covers hardware, operating systems, software troubleshooting, networking, hardware and network troubleshooting, security, mobile devices, virtualization and cloud computing, and lastly, operational procedures. Additionally, it's a fairly sought after certification by HR departments. As of the time that I'm writing this article, there are over 3,000 jobs in the United States that list this certification as a desired qualification.
Looking to Possibly Pursue a Networking Career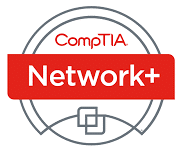 If you're starting off in the world of IT and want to focus on networking, I'd recommend the CompTIA Network+ certification. For someone fairly new to IT, this is considered one of the gatekeeper certifications, as well as a good prep course for the Cisco CCNA certification. It is very thorough, and it's actually designed for people with at least 9 months of IT experience who already have the CompTIA A+ certification. With that said, a lot of people brand new to IT pass this exam on a regular basis. Additionally, Indeed.com lists over 5,700 jobs with the Network+ certification listed as a desired qualification.
Venturing into the World of Cloud Computing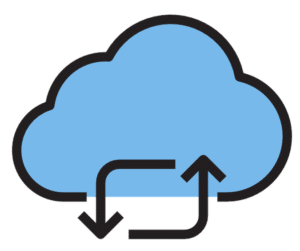 Cloud computing is taking over the world of IT. In fact, it has been for years…and it's becoming more and more popular day-by-day. When it comes to cloud computing, there are general vendor neutral certifications, like the CompTIA Cloud+ certification; however, I'd recommend you focus on the most prominent cloud architectures. Microsoft Azure, Amazon Web Services (AWS), and Google Cloud are some of the biggest and most prominent players in the cloud computing space. More importantly, they all offer a wide variety of cloud computing certifications, starting off with entry-level associate certifications, and more and more complex ones as you advance your career in cloud computing. You can't go wrong with any of these certifications. To highlight this, there are currently over 140,000 job postings for these specialties in the United States on Indeed.com; this alone shows how popular cloud computing is right now.
Defending IT with Cybersecurity
I remember roughly 20 years ago when a lot of people in IT thought there'd never be a specialized field of IT security. Fast-forward two decades and it's one of the fastest-growing specialties, well, because we need it. I have a lot of students that want to jump into this field, and while I don't recommend doing that, there's one foundational IT security certification I recommend regardless of your IT role/job, the CompTIA Security+. For those looking to work in the world in cybersecurity, the CompTIA Security+ is the de-facto entry-level certification that most employers are looking for, and it's a perfect stepping stone for more specialized certifications. It's a difficult exam, but a necessary one for people looking to work in Cybersecurity. On Indeed.com, there's over 6,000 jobs that list the Security+ as a qualification.
Managing IT Projects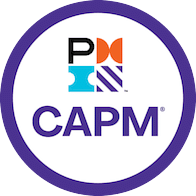 Are you looking to transition to an IT project management role? If so, you have a few options, but the one I'd start with is Project Management Institute's Certified Associate in Project Management (CAPM). This is an entry-level project management certification from the industry de-facto project management authority. Your end goal in project management should be to obtain the Project Management Professional (PMP) certification, which is also provided through PMI. There are close to 21,000 jobs with the PMP listed as a desired qualification, but you can't become PMP-certified without project management experience, so the CAPM should be your starting point to help get you there.
IT Service Management Expertise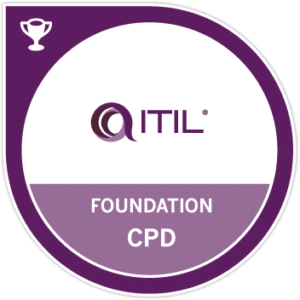 The IT Infrastructure Library (ITIL) is a very popular framework and series of certifications for IT service management, which has gained a lot of notoriety over the past 5+ years. As IT and business are closely intertwined, IT as a service, specifically the lifecycle of IT service management, is something you, as an IT professional, should be familiar with, which is what the ITIL Foundation certification covers. Moreover, the series of ITIL certifications are highly sought after. On Indeed.com, there are over 11,000 jobs posted with ITIL as a desired qualification, and close to 3,000 for just the ITIL foundation beginner certification alone. Regardless of what specialty you pursue in IT, I highly recommend you learn the fundamentals of IT service management with ITIL.
What About the MTA Certifications?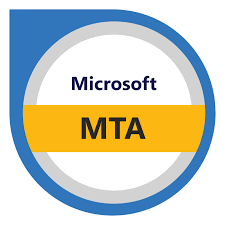 While these are great entry-level certifications, I can no longer recommend them as some of the best beginner certifications for 2021 since Microsoft is retiring them in on June 30, 2022 and also forcing people to purchase their exam vouchers no later than June 30, 2021, which is one year prior to when the MTA certifications officially expire. Microsoft is essential retiring their exams June 30th of this year because you won't be able to purchase an exam voucher past that date. Since Microsoft is making such a strong push to retire these exams and move people towards their new certifications, I can no longer recommended MTA as some of the best entry-level IT certifications for 2021.
More information on the retirement of the MTA exams can be found here on my blog article about it:
MTA Exams are Being Retired in 2022
https://www.instructoralton.com/mta-exams-are-being-retired-in-2022/